Offer Service or In-Kind Support
Part of the practice of generosity is offering service to benefit sentient beings. One of the greatest gifts you can offer is your time and talent to our center. We have a very small paid staff, so the help of volunteers is critical to keeping our programs available and creating a welcoming and thriving community.
There are a full range of opportunities - for newcomers and for students who have been here for years.
Please contact us if you are interested in finding out more information!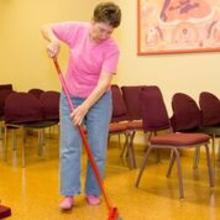 Click below to read about being a Sunday Morning Greeter and to sign up.
Click below for spontaneous Service Opportunities at the Center. Call the Center to offer service at 919.859.3433.
There are also ways to serve by offering items from our Wish List. It's a great way to fulfill the Center's needs!
Thank you for your interest and service!