Venerable Rene Feusi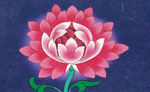 Venerable René Feusi, has been trained in the Gelugpa tradition of Tibetan Buddhism in the experiential lineage of Lama Yeshe and Lama Zopa Rinpoche. He has been sharing this experiential approach for the past 23 years. He helps students get an intuition of their own inner potential and inspires them to become meditators themselves.
Venerable René was born in Switzerland in 1959. He first encountered Buddhism at the age of 20, when he attended the annual November course at Kopan Monastery in Nepal. When he was 26 he took getsul (novice) ordination in Dharamsala, India and took (gelong) full ordination the following year. In 1988, René entered Nalanda Monastery in France and studied with Geshe Tegchok for four years during which time he also completed the traditional 900,000 preliminary practices (including 100,000 Vajrasattva recitations, 100,000 prostrations etc). Between 1993 to 1995 he completed a 2 1/2 year solitary retreat in Spain.
Since then Venerable René has continued to study, teach and guide students in meditation and retreats worldwide, and was the resident teacher at the Vajrapani Institute (http://vajrapani.org/) from 2002 to 2008.